Back in December 2008 I posted
my results on The Book Quiz
(the original one that said I was Watership Down)
. There is now a Book Quiz II, ....something I enjoyed fiddling with on this cloudy, cooler Saturday morning. Here is what
other
book I am on the great shelf of life. With the exception of the fanciful final two sentences it is a fair fit (actually I really did love this book when it was required reading in high school.....is it still required reading in schools or was it banned during the Bush years, I wonder).
I wrote a poem back in 1976 that came to mind so I'm posting it at the end here without spending any time on editing.....or explanation.
The Book Quiz II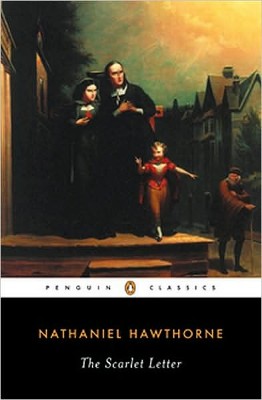 You're The Scarlet Letter!
by Nathaniel Hawthorne
Raised in a culture steeped in religious values, you raise some
serious questions about the nature of that culture. While you no longer see
yourself as a part of that society, you are a staunch defender of the rights
of those who wish to remain there to do so. At the same time, you illustrate
the hypocrisies of that society and some of the better intended people therein.
Ultimately, it's possible the best improvement you think anyone could make would
be the improvement of communication devices on ships. Your least favorite letter
is A.
This Fraction
You are here in my heart
and I feel a disquieting flutter.
We are spilling over the experience
into a love bond physical
and impossible.
You are in my life
still
all this richness will
flee with the short time.
Afterall
we'll live
and do as we would have
excepting this love warp
this fraction of fragrant daring
when nothing was total
yet seemed so complete.
© MLM "Lydia"
.